About Us
Kyosei USA, Inc., is a North American marketing & sales office of Kyosei Co., Ltd. , a member of UPT Group.
To serve society with first-rate high precision products, UPT group is supporting global leading companies in electronics, semiconductor related and other industries.
Corporate Overview: Kyosei Co., Ltd.
Company name
Kyosei Co., Ltd.
Headquarters
2-37 Ichigaya Tamachi, Shinjuku-ku, Tokyo 162-0843, JAPAN
Date founded
May 23, 1951
President & CEO
KOGA Shinichiro
Employees
118* in Japan / 895 Global * as of December 31, 2018
Kyosei USA, Inc.,
Company name
Kyosei USA, Inc.,
Headquarters
300 Spectrum Center Drive, Suite 400, Irvine, CA 92618 USA
San Diego Office
3645 Ruffin Road, Suite 205, San Diego, CA 92123
UPT Group Vision
Mission
We contribute to enhance happiness and prosperity of everyday life with high-precision solutions.

Vision
To be a global niche top company in high precision market by

challenging to make a better for customers,

caring for people and

creating high values.

Business
Kyosei Co., Ltd. is a chemical photo etching company that provides a broad range of needs, including electronics, optical devices, automotive, office automation equipment, mobile phone, communication equipment, and more.
We are proudly proactive in proposing the "etching + ONE"​ solution that combines superior processing and assembly of technologies —the inherited DNA of Japanese craftsmanship— with the photo etching techniques that we have painstakingly cultivated up to this point. On top of that, we create new values together with clients around the world as a company providing clean, environmentally considerate solutions so to play a leadership role for the next generation of precision metal processing technology.
Thin plate etching /Ultra fine precision products
VCM spring
Contact pin for semiconductor testing
Others
Thick plate etching / Three-dimensional molded products
Process Jigs
Components for industrial printing system
Health care
Automotives
Long to Mid-Term Strategy
Mid-term management plan until 2021.
Priority issues
1. Pursue a higher value to customer.

2. Challenge to the future with "group-optimal" point of view.

3. Enhannce employees' knowledge and skills by continuing human resources development.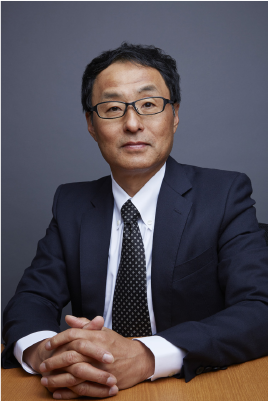 Group Network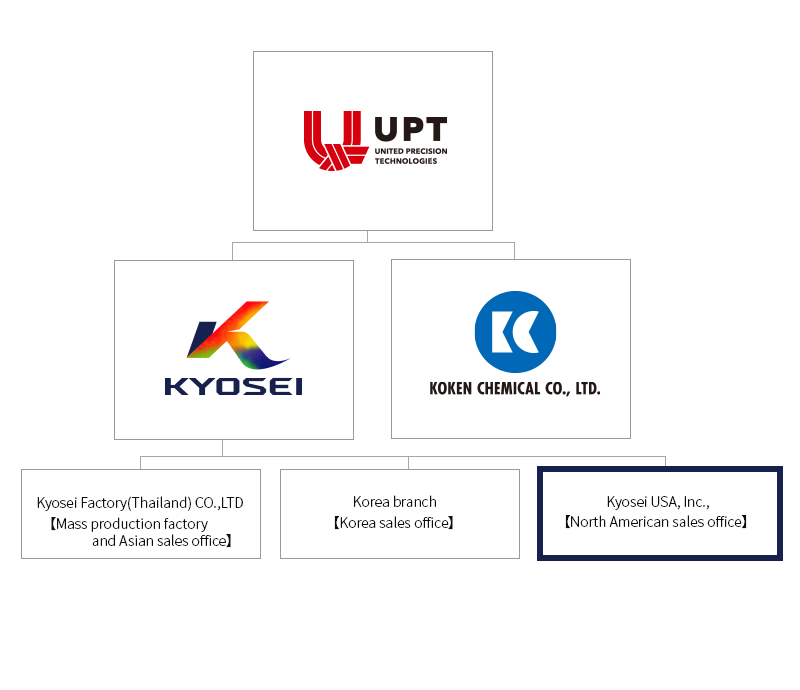 History
1963
Started manufacturing of precision metal parts through photo-etching
1972
Constructed Kawagoe Factory. Commenced the manufacturing of laminated magnetic head cores, mainly for industrial use, as secondary processing
1975
Started fabrication of precision metal parts and metal masks through photo-etching
1976
Started preproduction of precision metal parts through photo-etching
1984
Added a new factory building to Kawagoe Factory and introduced a fully-automated photo-etching line
Constructed Head Office Factory (formerly, Yokohama Factory)
1985
Started volume production of precision metal parts through Photo-etching
1988
Established K.R. Precision Co., Ltd. in Thailand as a joint venture for production of suspensions for HDD magnetic mounts
1998
Sold all shares of K.R. Precision Co., Ltd.(currently, Magnecomp Precision Technology Public Company Limited) at the time of its listing on Thai stock exchange. Withdrew from the management of K.R. Precision
Opened Head Office Factory (Currently, Yokohama Factory) as the business expanded.
2000
Started in-house plating facilities to shorten delivery time and manufacture trial products
2002
Established Kyosei Factory (Thailand) Co., Ltd., a manufacturing subsidiary, in Thailand
2015
Become a member of UPT Group
Established AP48 Co., Ltd.
2016
Opened a branch in South Korea to expand businesses in the country
Installed automatic exposure machines
2017
Established Kyosei USA, Inc., for marketing and sales in North America.Provide research grants to University of California, Irvine.
Became a member of UPT Group
Started new photo-etching production lines
Changed corporate name to United Precision Technologies Co., Ltd.Launched "ETCHING + ONE" solutions
2018
Acquired International Trading Centers certification to strengthen sales capabilities in Asia
Opened Kansai Sales Office
2020
Selected by the Ministry of Economy, Trade and Industry (METI) as one of the companies in the 2020 Global Niche Top Companies Selection 100.